WHAT IS SWAP?
Swap is a simple to use application that allows you to have live wallpapers on Windows. It uses window-swap.com to request a random 'window' to show. It has various options to automatically change to a new window or stay on the one you like.
The application was written as a proof of concept based on the Internet Explorer engine but in various tests with friends I made the switch to WebView2. WebView2 was chosen because of the much lower CPU and RAM usage most likely because it can handle playing video much better.
PREVIEW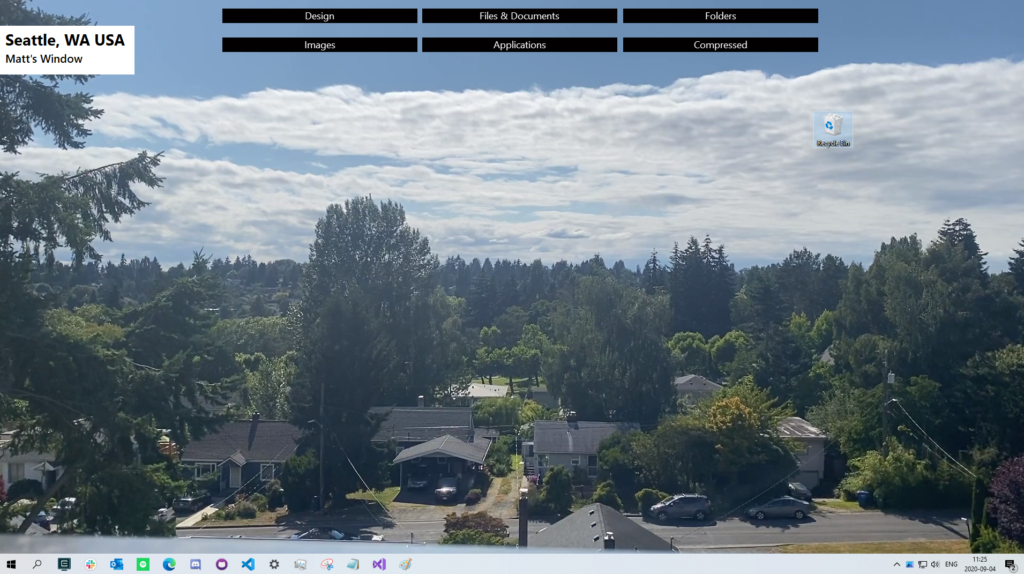 FEATURES
Retrieval of a random Window
History list of past Windows
Shows the Author and Location
Able to list available Windows
Update System
Simple and clean UI
Support for multiple screens
DOWNLOAD
From here you can download the installer for Swap. The installer can be used to install Swap which currently installs itself at the root of C:\ in it's own little folder. This installer also contains the logic to update Swap when needed and can be used to freshly install without the loss of user files.
CHANGELOG | PORTABLE | WEBVIEW2
Please note that I am not a developer by schooling and I do this purely out of hobby. I am not responsible for any damage caused and you are not allowed to damage or de-compile the program.
Swap has been written with Windows 10 in mind. It is possible that features are broken or not working correctly on other versions of Windows. It is possible that you require the WebView2 preview installed to be able to use Swap. It can be downloaded under the main download.
PRIVACY
The application is written by me and mainly for me so the people that are currently concerned about their data should not be worried with this application. The only outside connection it currently uses is to check if it's own version is out of date and download the updater if needed.
Updates can be disabled. I do not keep any other usage, tracking or any log files on or from your system. This will remain this way for as long as I can hold it off.
CREDITS
The main icon is created by my girlfriend Ruby Broersen. All other icons used are from icons8.com. Also of course credits to window-swap.com for creating the service.
SUPPORT
If you would like to support this project or like it and want to give back please support the developers of window-swap.com using the following link. As I am just using their service for the application without it the program would not exist.