What is Spotify for Skype?
This program will track the songs that you are now playing in Spotify and broadcast them to your Skype mood for everyone to see.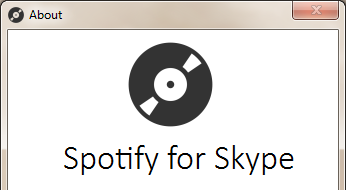 How does it work?
The application is built with simplicity in mind. I like having a clear looking and clean interface and I hope that I achieve this with every program I make. Below here you will see a simple animation of how the program works and how you can very quickly start sharing what you listen to all your friends on Skype.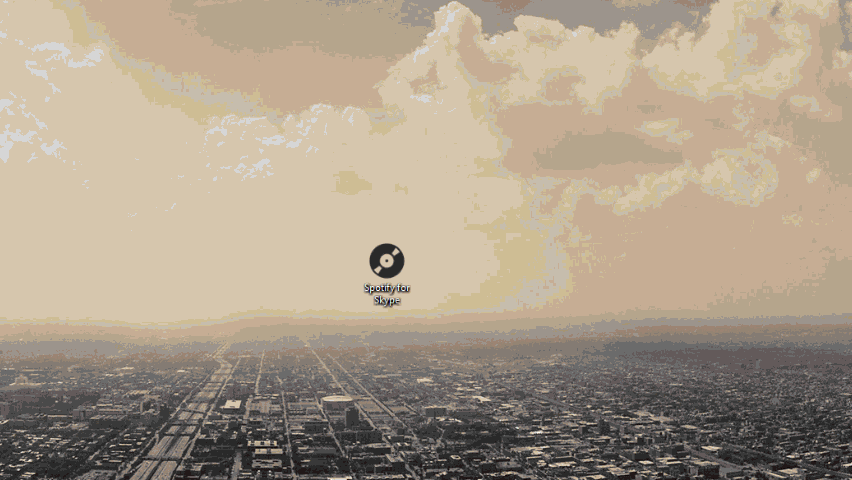 Why create this program?
This is a very basic feature that should be included in the default Spotify client in my opinion. Some time ago I used a very similar application by the name of Spotify 2 Skype tho I wanted to control the application settings more to my liking and that is when I started wanting to create an application like this.
Features
Spotify for Skype is no exception in my care for creating programs and the features inside them. All the features listed below are features currently in Spotify for Skype.
Tracks what song you are playing every second
Broadcast to your Skype mood every second (If the song is different then before)
Automatically hides the application to the Windows tray
Mood prefix options
Doesn't show Spotify ads in your Skype mood
Update System
Fully portable
Supported on Windows 7 / 8 / 8.1 and 10
Downloads
When downloading you are fully responsible for any damage caused by this application.
IMPORTANT (2018-07-23): The new Skype version 8.X is not made compatible with the API that was used in creating this program. Older versions of Skype will work until the first of September when Microsoft shuts down the Classic Skype client. At this moment there is nothing I can do about it as the features to communicate with Skype on that level aren't there yet.
Spotify for Skype Client
Spotify for Skype Updater
Thanks
Firstly over the years that this program is out I have received immense love and feedback and I dearly thank you for that. Second I also thank the amazing people at icons8.com for the icons that they make and that I continue to use in my programs.